B2B Sales Manager for the Latvian market
This job is no longer accepting applications.
Salary: EUR 600-1200/month after taxes + bonuses for the results achieved.
NEO Finance is the largest P2P platform in Lithuania, has been named as one of the strongest Fintech companies in Lithuania in accordance with The Global Fintech Index 2020, as well as was selected as company of the year in the Lending, Investment and P2P Lending category at the Fintech Week Lithuania 2020 awards.
The company, which unites more than 40 professionals in various fields in Lithuania and the Netherlands and offers a P2P platform "Paskolu Klubas" and a payment initiation service "Neopay", is looking for a sales manager ready to grow together in the Latvian market.
Tasks waiting for you:
· Search for new business clients in Latvia, making contacts and support;
· Active support of contact with existing clients and timely response to their needs;
· Representation of the company's interests in meetings with Latvian clients;
· Preparation and signing of contracts for payment services;
· Providing ideas for improving the company's payment services.
We hope that you:
· Have or pursue higher education;
· Have at least one year of sales experience in Latvia (financial sector is an advantage);
· Excellent oral and written communication in Latvian and English or Russian;
· Are able to find, present and coordinate the best solution for the client;
· You are responsible, thorough and result-oriented.
We promise you:
· Competent remuneration and motivating bonus system for results achieved;
· A friendly team of the best specialists in their field;
· Dynamic and engaging work;
· Real career opportunities.
Apply
Your application has been successfully submitted.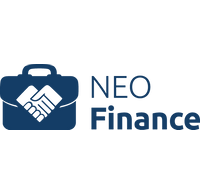 B2B, finance, customer, clients, loan